Soul Coach | Activator of Possibilities | Creator of Your Creative Blueprint for Your Unique Method of Manifesting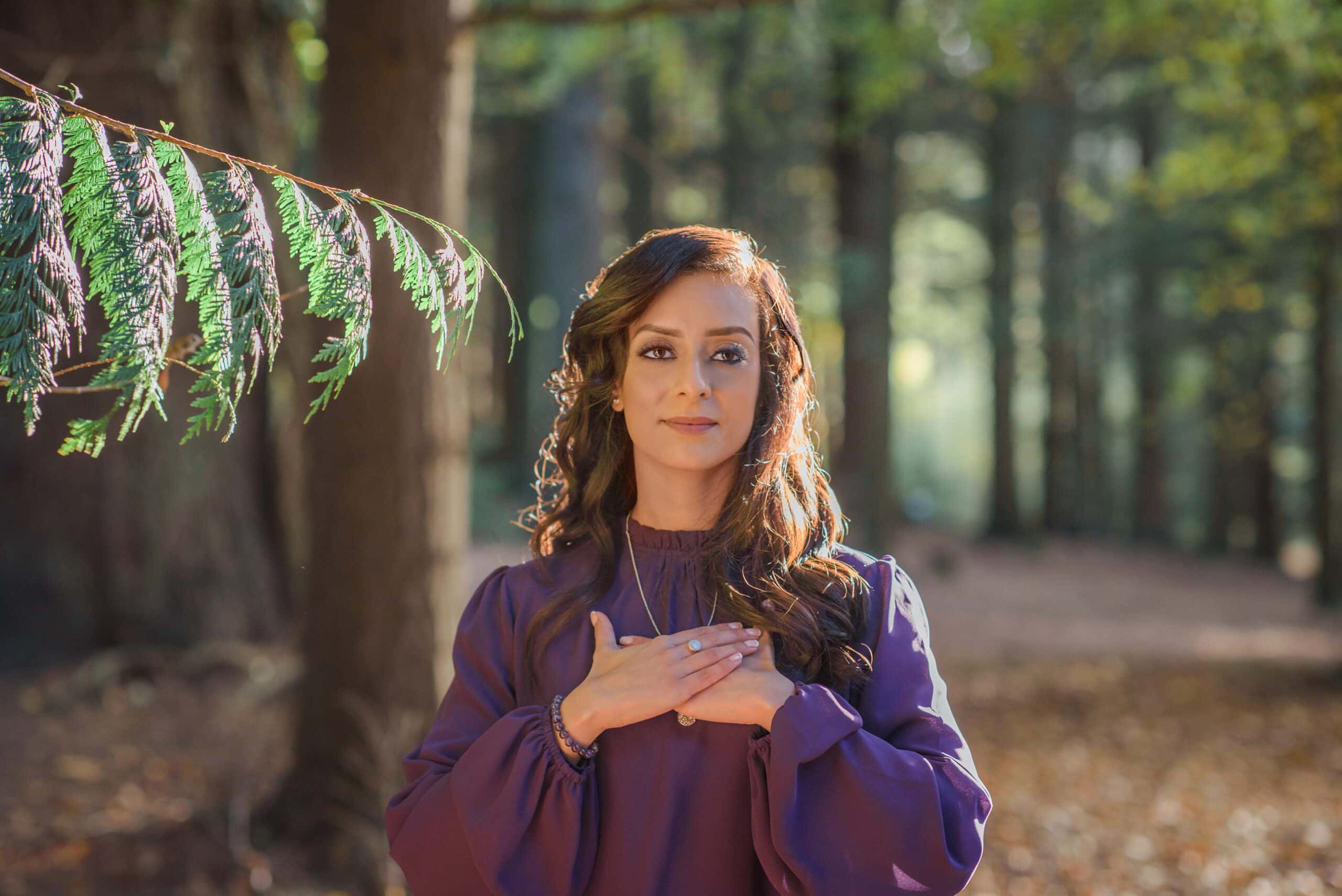 I love empowering people to create their own manifesting framework by unlocking their intuitive gifts and healing their pain through infusing embodiment, inner healing and practical strategies that are aligned with their purpose and their unique energetic signature.
It's taken me many years to understand the very delicate blend of inner work that is required to be taken into account as a brown woman before the more mainstream manifesting practices can really ever work.
My experiment with manifesting has taken me along a path that has activated the internal leader within and is now calling forth a whole revolution… a new movement for an entirely new approach to manifesting, particularly if you identify as a child of an immigrant.
From my training in different modalities, coaching and manifesting practices, as well as my training as a Pharmacist and entrepreneur, I have discovered that using the popular manifesting practices simply aren't designed to work for everyone.
Now, I work with seekers who are ready to break out of toxic and negative cycles and are committed to experiencing the freedom that they crave in ALL aspects of their lives.
I'm here to activate your deeper purpose and support you to create a lifestyle that deeply fulfils and satisfies you as they walk on your Soul's path and fulfil your purpose YOUR way!
Because I know your desires are the breadcrumb trails to your unique Soul's path and purpose…
… and you actualising those heartfelt desires IS part of fulfilling your purpose and creating a tidal wave of love, joy and abundance in the lives of the people you love and on the planet.
It's how you get to create a legacy that outlives you long after you are gone.
I celebrate your presence here and it's a joy and an honour to co-create magic with you on your Soul's path as I remind you to step into your true Soul's essence for a more empowered and embodied approach to manifesting that is sustainable and lasting!
With topics to support you from moving away from toxic and unhealthy manifesting, to understanding your unique energy flows and taking soul-aligned action that creates tangible results, below are the most common topics I get asked to speak on:
Your Creative Blueprint – Working WITH Your Unique Energetic Circuitry to Activate Your Purpose so you can Manifest IN and ON Purpose
What you will learn:
the 5 shadows that keep you from deepening and trusting your intuition and how that affects your manifesting style and how to alchemise them
How to gain clarity on your Soul's purpose and path through dismantling your cultural identity and stepping into your Soul's true essence
Honouring your energy flows to unleash your soul's creative potential for manifesting IN and ON purpose
Creating A Manifesting Framework That Honours Your Soul's True Essence & Identity
What you will learn:
Why mainstream manifesting isn't always sustainable or effective for people of colour or those that are children of immigrants

How to honour your lived experiences and deeper traumas so you can be in a state of receiving your desires
Unplugging from the cultural imprinting that shows up as self-sabotage so you can continue to successfully manifest over and over again.
The Transformational Pathway to Sustainable Change
What you will learn:
Raspreet's signature

approach for creating lasting transformation based on where you are at in your journey of transformation

what's required so you can move through the pathway and transformation into your breakthrough and LIVE your desired future
the five key elements to craft your personal manifesting framework
Getting Out of The Healing Trap For Empowered and Embodied Manifesting
What you will learn:
Breaking free from the toxic patriarchal and hierarchical methods of manifesting that keep you looping in the healing cycle, so you get to alchemise your wounds by activating the healer and leader within you
How to identify and heal the deeper, internalised wounds that stop you from having what you desire, so you can feel SAFE in being in a state of receiving
How to reconnect with your body to anchor the energy of your desires and call in your desires with ease
Detoxing from Unhealthy Manifesting Practices to Unleash Your Creative Potential

What you will learn:
The

limitations of popular manifesting practices

that can be

creating the potential for more harm long-term
The

link between oppression and manifesting

and why it is so influential in your ability to manifest (or not!)
How to liberate and empower yourself to overcome

your challenges & the internal oppression

without being a victim
Activating your unique Creative Blueprint to activate your magnetism

and enter the portal of possibilities for empowered and healthy manifesting that lasts
Expanding your own confidence

in consciously creating your desires by blending the energetic AND practical work so you can manifest

over and over again
Book
To book Raspreet to speak to your group, email your event dates and details to [email protected] and Raspreet will connect with you about the best way to contribute to your audience and event vision.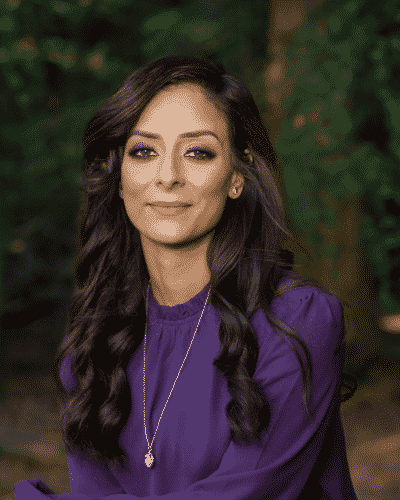 Bio
When people are ready to let go of the cultural imprinting that stops them from confidently manifesting their heartfelt desires by activating their deeper purpose, without sabotaging themselves, they call on international coach and speaker, Raspreet Sagoo.
Raspreet infuses embodiment, inner healing and practical strategies for conscious creators, that are aligned with their purpose and unique energetic signature for a healthier and sustainable approach to manifesting.
As a former Pharmacist, she blends the world of science and intuition together to teach people to understand energy and create lasting change.
Raspreet is known as a revolutionary leader who consistently challenges the status quo by calling forth the highest truth on self-empowerment, ethical, inclusive and embodied manifesting practices and coaching.
Through her work, she facilitates people worldwide to eliminate self-doubt, release expectations that are diluting their dreams, and step into the life they know they were meant to live.
Connect with Raspreet and discover what Your Creative Blueprint is at www.divinesacredsoul.com
"Raspreet is a passionate medical intuitive, and her enthusiasm to inspire people shines as she presents.
I booked her to speak at one of my events, Pitch Perfect to Network for Women. Whilst on stage, she demonstrated a love, compassion and understanding towards the audiences' challenges and their personal needs.
Raspreet ceased the opportunity, took ownership of her position and worked alongside me to deliver an incredibly powerful workshop to empower women.
Raspreet was authentic, vulnerable and vibrant. She beautifully brought in a mix of spirituality and science and explained it in a very simple and digestible way for the audience to understand.
I would highly recommend you to book Raspreet to speak at your event."
"I had the pleasure of having Ras speak at my 3-day conference and her talk was mesmerizing, useful, inspiring, and engaging.
She is the kind of speaker who is there to give value to your event and attendees.
Her delivery was spot-on and behind-the-scenes, she was an absolute pleasure to work with, which makes a huge difference when organizing a multi-speaker event. 
The feedback from the attendees was also excellent and hands-down, Raspreet was a highlight at the event.
Everyone walked away knowing more about their Creative Blueprint and throughout the conference people were talking about it.
This is a sign that the content totally landed with people and has a practical application, which is always something I look for with my speakers.
I highly recommend Raspreet to speak at your event. Your attendees will love her."
 "I hosted Raspreet Sagoo as a keynote speaker at one of my events on the topic of manifesting soul mates with ThetaHealing®.
Ras was a very well spoken and engaging speaker.
She was professional and has a great knowledge of the topic.
The audience learnt a lot, with many of them coming up to her afterwards."
"Ras is a bright light filled with so much wisdom.
She is able to clearly express her knowledge in a way that is both entertaining and enlightening.
After being at one her talks, I came away feeling uplifted and empowered to transform my life.
She is both confident and compassionate, and her beautiful smile warmed everyone is the audience.
What a lady!"