"Why shouldn't you have love, laughter, success and your happily ever after?!"
– Ras Sagoo
Are you a successful career woman that wants to balance a true, soulmate relationship with a successful career?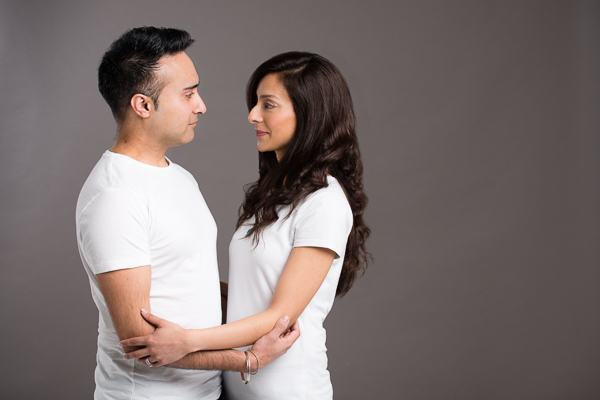 Are You Ready To Release Your Blocks to Love, Claim Your Dream Relationship And Have A Successful Career?
Imagine having the breakthrough you need to get unstuck, have a fulfilling, successful career and someone special to share life with…
What if you could strike the perfect work-life balance for YOU, find true, lasting love and have a successful career?!
 Are you coming up against the same conflicts with your partner, going round in circles, or in deep emotional pain?
Do you often find yourself thinking it is impossible for you to have a happy, successful career, social life and a loving, romantic relationship…and balance all of this easily?
Well, it is entirely possible to have it all, IF you have the right mindset!
What Is It Costing You to Not Have Your Ideal Balance Between Your Love And Work Life?
 – you yearn to fill the void in your life with love, passion, happiness and someone to share life's experiences with, but instead you feel lonely and unfulfilled, as though there is something missing in your life.
– when think about making time for your love life, you struggle because you are busy with career progression, social engagements or involving yourself in other projects or hobbies.
– the thought of letting someone else into your life makes you feel scared, uncomfortable and even vulnerable.
– when you think about having the right balance between your career and relationships, you feel like it's impossible to strike the right balance and feel you have to compromise one for the other.
– you want to have a balanced, harmonious life, but you come across conflicts, obstacles or challenges in one area of your life that seem to affect the other, and you are fed up of having to sacrifice one area of your life for the other.
– you would love to rock up to social gatherings with someone special, but instead you feel out of place, often the odd one out, the "third wheel" and you are tired of feeling like you are imposing on others.
– you would love to get out of this rut you seem to be trapped in, settle down and get on with your life and dreams with a special someone, like your friends are, but you just can't seem to do it.
– you want to grow your social circle because your current circle of friends is closing up as friends and family pair off and get busy with their own lives.
– you want a more meaningful, purposeful and fulfilling life, but you often feel confused, lonely, depressed, with no clarity…and life seems to pass by as if you were stuck on autopilot.
– you want to rekindle that old spark of motivation, drive and productivity you once had in your career, but often find you now are less productive and motivated.
– you want to feel better about yourself, more confident, healthier, and more energised, without the unhealthy addictions (alcohol, smoking, shopping, hoarding, expensive hobbies).
– you want the right kind of loving, supportive relationship with someone that makes you feel special, adored, desirable and loved, but you seem to attract the wrong type of relationships (abusive, controlling, narcissistic, jumping from one short-term relationship to another). 
– you have goals and dreams that you have always wanted to achieve, but feel as though you are running out of time to achieve them (marriage, children, travel with a loving partner, sharing your life, dreams and goals with someone).
– you want a partnership of mutual love, trust, respect and understanding and you are exhausted and drained from always doing all the running around in a relationship.
Click Here to Book Your Free Discover Session
Sound like you?

 
The price is just too high to keep recreating the same kind of pain and drama in your life…and, it's unnecessary!
Click below to book in your FREE discovery call to connect with me… we'll schedule a time to connect, make sure this is right for you and schedule your VIP Day. 
Your Dream Life awaits!
I have a few spaces open per month for committed, driven women, who are serious about taking a quantum leap, going away and implementing everything I teach so they CAN HAVE IT ALL!
I always give 100% and I expect the same from my clients.
IMAGINE what will happen when you TRANSFORM YOUR LIFE and have  ALL THAT YOUR HEART DESIRES!
Click Here To Book Your Free Discovery Call
In this VIP day, we work together to resolve more in one powerful day than you could in weeks, months or even years of trying, learning from past experiences, and hoping for the best.
The decision is yours…you can either continue as you have been… struggling in unhappy relationships or having to compromise one area of your life for another…OR you can say YES to yourself, and get the advice, guidance, mindset work and support you need to move forward, be happily in love in your ideal relationship and have a successful career as well.
Relationship & Career Balance Breakthrough VIP Intensives 
A VIP day with me is a bespoke service designed for serious and motivated women, who want profound change, guidance and a wealth of new opportunities within their career and love life.
It is a one day intensive programme, with no textbook stuff, just serious tried and tested tools and techniques, with a very personal and exclusive level of individual attention, suited to your current needs.
I work together, with the client, to focus on creating a comprehensive plan of action for you to work on to get results.
The day focuses on shifting your limiting subconscious beliefs, behaviours and mindset that prevent and sabotage you from getting the results and success you desire.
During the day, I will also be sharing some life-changing tools such as meditation, energy healing and mindset work, visualisation and manifesting tools to assist you on your journey.
You will be guided and taken through exercises and techniques that will allow you to:
– discover how to apply the Law of Attraction to magnetise your ideal soulmate relationship
– accelerate your powers of manifestation
– harness your own intuition and build your inner radar to suss out if a potential suitor is good for you or to steer away!
– get focus and clarity on what you actually want, and what your ideal work-love balance looks like
– grow and maintain a true soulmate connection
– release yourself from previous relationship baggage that could be impacting on current or future relationships
– develop your success and love mindset
– raise your vibration to gain confidence, self-esteem, self-value and self-worth
– learn to be visible to the right people, be at the right places and at the right time
– eliminate your fears and any procrastination that prevent you from having a soulmate relationship
You will walk away from this day feeling empowered, inspired and ready to dissolve your blocks to love, claim your dream relationship and have a successful career.
You will also have tools and techniques that will help you for many years to come.
I appreciate that not everyone is ready for such a big shift and in such a short space of time.
But truly, why wait weeks, months or even years to have it all?
The transformation at this level of dedication is nothing short of magical.
You're committing to focused, highly-personalised soul coaching and opening yourself up for some astonishing results.
BUT, you must decide that you, your love life, and your personal development are worth it!
If you are ready to embrace change, have the focus, drive and determination to make some serious progress, invest in yourself and receive all the support that you need, then schedule your complementary discovery call now to apply and get more details.
We can connect and explore to make sure this is right for you and then we will schedule suitable dates to get started.
This programme is not for everyone!
It is the programme for you if you:
– are ready to stop the pain, suffering and drama and opt for a quantum leap in the right direction
– are willing, ready and available for your own growth
– are done with always having to sacrifice yourself and putting others' needs before your own
– are taking 100% responsibility and ready to be empowered to create your own life on your terms
– want to create a better lifestyle for yourself with your perfect work-love balance, so that you can have the financial freedom to do whatever you like and have someone to share life's experiences with
– are ready to bring in the magic to turn your ideas/hopes/dreams/goals into a reality
– are looking for freedom, flexibility and work-life balance
– are ready to embrace change and step out of your comfort zone
– are driven, motivated and ready to take the action required to move forward and create your positive shifts in your life
– like the idea of having the accountability to get your work done and want the guidance and a step-by-step guide catered to your individual needs
– would love to create a great work-love balance, where you can enjoy the best of both worlds and be a successful career woman and still have plenty of quality time to spend with your family and friends and actually enjoy your life
– are lacking direction and the support and encouragement from others to help and motivate you
– are ready to be empowered and unleash your inner strength to overcome your challenges and turn them into victories
– are ready and willing to do whatever it takes to make your dreams come true
– scared you are going to fail, but even more scared of the regret of not giving it your best shot!
If this sounds like you, book your complementary Discovery Call with me so we can make sure this is right for you and schedule your VIP Day. 
Your Dream Life awaits!
I am fully committed to your success and am on hand to provide you the support, motivation and inspiration that you need right now.
IMAGINE what will happen when you TRANSFORM YOUR LIFE and have  ALL THAT YOUR HEART DESIRES!
VIP Relationship & Career Balance Breakthrough VIRTUAL VIP Day (5 hours)
Using the convenience of the internet, we can still connect face-to-face on the VIP virtual day. 
It can be done from anywhere in the world, with no travelling time or expenses, and from the comfort of your own home.
Includes:
– Templates and checklists
–  30-minute follow-up and implementation call
APPLY NOW!
Click here to connect with me.  We can make sure this is right for you and schedule your VIP day.
Your Dream Life awaits!
VIP Relationship & Career Balance Breakthrough LIVE VIP Day (6.5 Hours)
A whole day designed around your needs, with lunch at a fabulous restaurant!  You are a VIP, after all!
Includes:
– Done for you templates and checklists
– 30 Days Accountability 
– Email access to me for 30 days for further support
– 2 x 30-minute follow-up calls
– Emotional Release Therapy session (worth £200)
– Crystal Lay-Out session (worth £200)
APPLY NOW!
Click here to connect with me.  We can make sure this is right for you and schedule your VIP day.
Your Dream Life awaits!
Click to Book Your FREE Discovery Call
A Little About Me
I have had my fair share of challenges on the love front.  I went through a time in my life where I was attracting the wrong type of relationships, mainly commitment-phobes and controlling, narcissistic relationships.
I did eventually manifest my Prince Charming, and life was really good for a while.
Being a driven, motivated career woman, I faced challenges in my relationship with my husband. 
Looking back, it was always when one area of my life was going well, the other would be compromised.
I was doing really well on the career front, as a Pharmacist back then.  The money was good, I was managing a department, at the top of my career, having a ball. 
And then WHAM! 
Our relationship suffered.  There were conflicts and arguments, over silly little things.
And as soon as we worked things out, then I would start to struggle in my career. 
I started to run into challenges with my work colleagues, had to face difficult situations on a daily basis, I had new managers that wanted more out of me, in less time and no pay increase to reflect the extra work I was having to do. 
I felt undervalued, unappreciated and downright miserable.
It started to take a toll on my health.  My weight dropped, as the stress of the whole situation escalated.  I started suffering from lower backache.  I always felt physically tired, and drained, and I suffered from chronic insomnia.
But my relationship was good!
And this seemed to be the pattern for me for a while.  When I discovered ThetaHealing®, a lot of my mindset blocks were uncovered.  As these blocks cleared, everything started to settle down for me.
My energy levels improved, I started to gain weight (which was good!), the backache disappeared and my sleeping pattern improved.
I felt confident and inspired, so I took the leap from being a full-time employee, to starting up my own swimming franchise.
I struggled with getting the work-life balance I wanted.  I wanted the freedom and autonomy that would enable me to have a successful, profitable and fulfilling career AND to be able to spend quality time having fun with my family.
As I cleared more of my deeper, genetic blocks that prevented me from having all I desired, my life shifted RAPIDLY.
I had the support of my husband, and our relationship was stronger than ever.
I decided to launch my own healing business, as I realised I had a gift that I loved sharing with others.
Within a few months, I founded Divine Sacred Soul, my very own business, which I had full control over.  I made all the decisions and had full autonomy.
It started to become apparent that I still had subconscious blocks around my love and career.  I noticed that when I would do well in my business, our relationship would get rocky and vice versa.
Within a couple of months and after investing in a combination of Emotional Release Therapy, Crystal Viewing and ThetaHealing®, I finally managed to harmonise my love life and work life…and now, I have the perfect balance for me and have the best of both worlds!
I now have a multi-award-winning business, MY ideal work-life balance and a beautiful soulmate relationship with my husband, which enables me to go from strength-to-strength in my life and business.
Given all my own experiences, I now help others to prepare themselves for a  soulmate relationship, whether they are single or already in a relationship.
I teach them how they can bring their lives into balance and have it all!.
I love what I do and I get paid to do it!  Life is perfect.
It took me years of pain and suffering to get to this stage.  I achieved this in a long-winded, tedious, painful, and dramatic way.
I can save you all that time, grief and drama, because I now know the shortcut to getting there…WITHOUT all the pain, suffering and drama!
If you want a successful, purpose-driven career, to magnetise more love, a true soulmate connection and balance it all, so you don't need to compromise one for the other, then join me for a VIP day.
Are you ready to move on with your life and hit the right love-work balance?
Book in for your FREE Discovery Call, schedule a time to connect, and we can make sure this is right for you.
Your Dream Life awaits!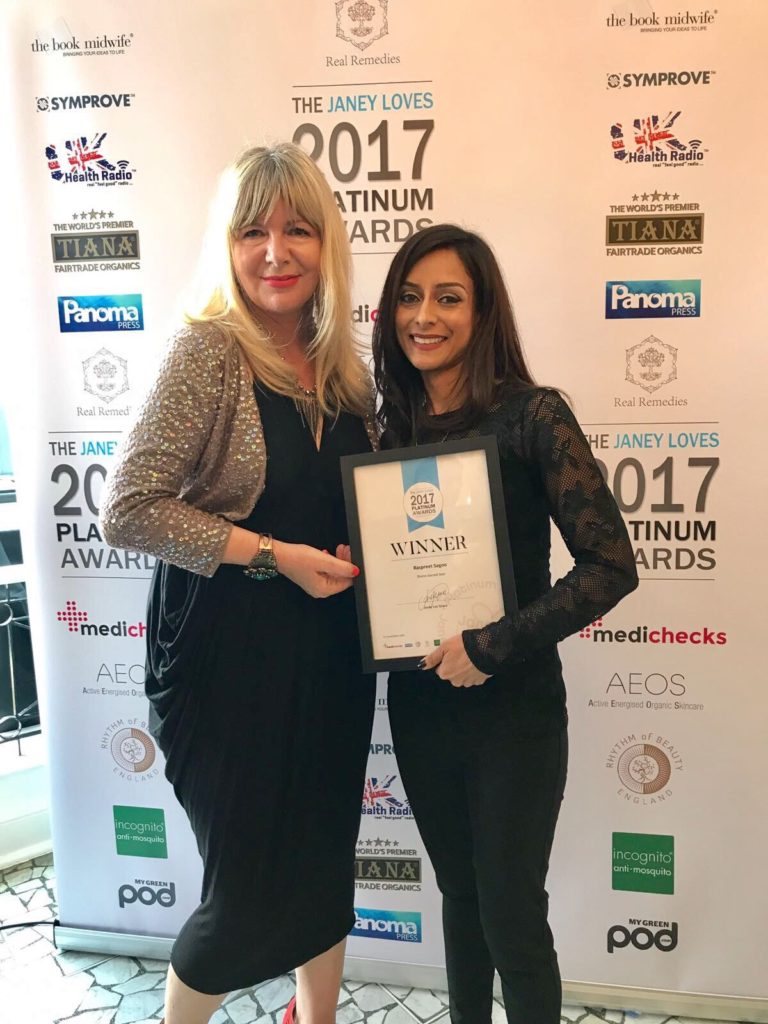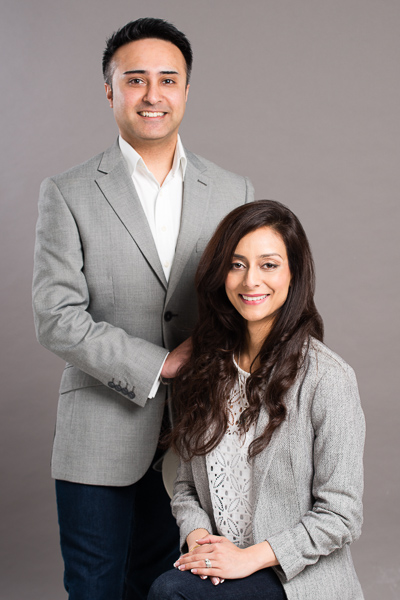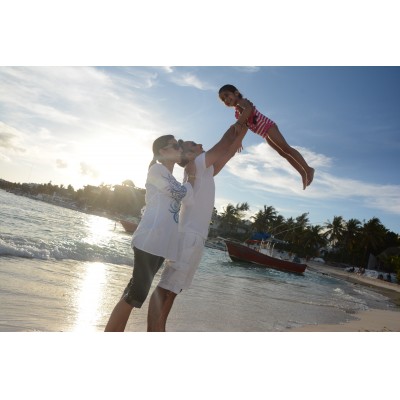 Claim Your Dream Relationship and Lifestyle