Soulmate Relationship Group Programme
Imagine waking up to your dream soulmate, feeling so full of love and excitement, knowing that the feeling is reciprocated.
What would your life look like with a true soulmate relationship, with a partner that loves, adores, respects and supports you?
Someone that champions you and encourages you to follow your dreams, cheering you on and supporting you along every step of the way.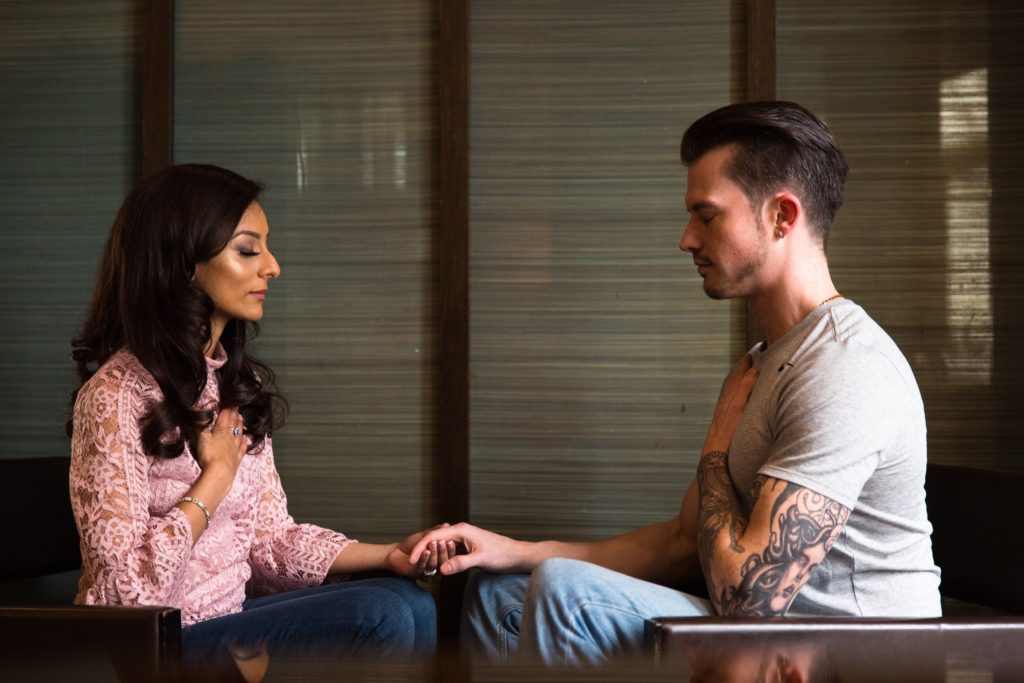 Regardless of whether you are still on your search for your perfect partner, or already in a relationship, it is quite possible to shift things around and manifest this type of relationship.
The trick is to align what you want in YOUR ideal relationship with your energy and the action you take.
In my work as a multi-award-winning holistic health therapist and intuitive relationship healer, I work with many clients on issues around their relationships and love life.
I find that the most common mistakes people make when trying to manifest more love and harmony into their love life or relationship are:
– Not doing the mindset work, so your conscious beliefs and desires are out of alignment with your unconscious beliefs, energy and emotions.
– Doing the mindset and energy work, but not following through with the action required to see the best results.
– Not having the clarity and focus to know what steps to take to complement the mindset work, affirmations, vision boards and manifestation exercises.
All of these cause discord and disharmony in your love life and will actually prevent you from having AND holding onto a beautiful, loving soulmate connection with someone special.
The fact that you are here tells me that you are interested and ready to move forward and bring the mutual love, respect, joy, happiness, companionship, encouragement and support that comes with having a Soulmate Relationship!
After working with hundreds of clients, delivering and hosting workshops on soulmates and relationships, as well as being in the very fortunate and blessed position to already having a Soulmate Relationship, I have developed various programmes and packages designed to help women (and men!) to shift their mindset and energy so they too can enjoy the benefits of a beautiful Soulmate Relationship.
So, tell me…. have you had your fill of the conflict, challenges, pain and suffering in your relationships and are ready for a loving, supportive, soulmate relationship RIGHT NOW?!
If you'd like to have this sooner rather than later, read on…
I am so excited to tell you about my Soulmate Relationship Group Programme…
This programme is a 4-week programme, in which you will get personal guidance, healing, coaching and mentorship with me as part of a lovely and supportive group.
In this programme, we will be diving deep into your unconscious blocks and fears that are preventing you from having, holding onto and deepening a soulmate connection and claiming your dream relationship.
This programme is for you if:
– you are looking for your ideal soulmate.
– you have past hurts that you find difficult to shake off and are now ready to let these go and move on with confidence, positivity, renewed self-worth and self-value to bring into your relationships moving forward.
– you are already in a relationship but want to rekindle the spark, deepen your connection and have more love, harmony and happiness in that relationship.
-you want to learn how to manifest your dream relationship and learn tools and techniques to support your manifestations.
-you are at a make-or-break point in your relationship, and need to make a decision on whether to work on it or to cut your losses and move on.
– you want to break out of the old patterns of attracting the same negative patterns in your relationships and start to attract healthier, mutually respectful and loving relationships instead.
– there is that one love that you can't seem to let go of, and you want to break free so that you can move onto having a deep, loving, soulmate connection with your most compatible soulmate.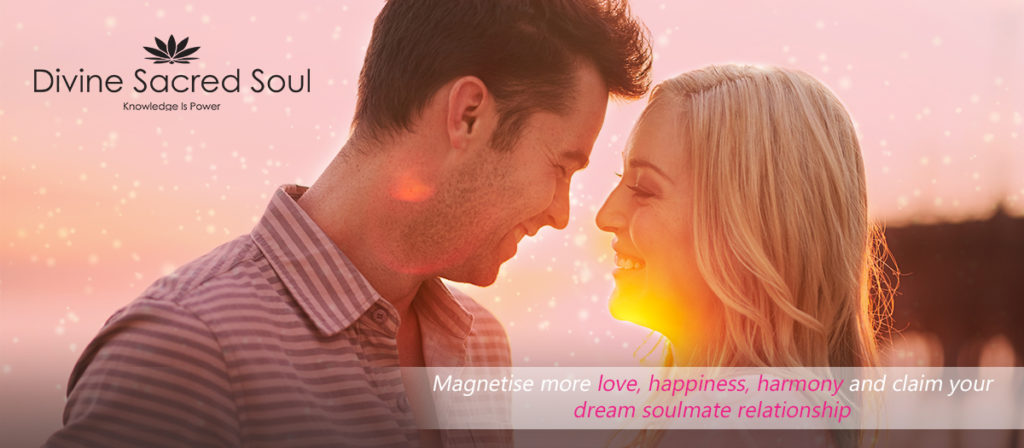 I have very limited spaces open on this programme for serious and committed individuals who:
– are ready to take a quantum leap and claim their dream relationship
– want the loving support, guidance, mentorship and accountability to take the physical action required to see the biggest positive shift in their love life
-are ready to invest the time and energy in their own growth and development
-want to shift their old relationship baggage in the easiest, most effortless and joyful way.
Act fast, places will be filled on a first come, first served basis.
You will be required to commit an hour a for the group coaching and energy clearing calls every week.
Click Here to Join and Claim Your Dream Soulmate Relationship!
Programme Details
WEEK 1 – Self-Discovery and Clarity Session
WEEK 2 – Clearing Fears and Blocks That Keep You Stuck
WEEK 3 – Emotional Release and Healing to Let Go of Any "Baggage"
WEEK 4 – Inspired Action Plan for Your Next Steps
You will also get:
– One 60-minute Skype ThetaHealing® session to schedule in with me during the programme to work exclusively and privately with me on your personal issues or challenges that you are facing.
– Worksheets and templates to help and support you in your journey
– Meditations
– Group energy clearing and healing
– Group accountability and support
Is This Right For Me?
Only YOU can decide that!
You have a choice to make here.
You can continue as you have been, facing the blocks and challenges in your love life, the heartache, stress and frustration, OR you can decide it's time to invest in yourself, your future and your own happiness and say YES to yourself!
You have the choice here to get expert help, support, guidance and strategies for the action required to claim that dream relationship you have been longing for, making magical memories and sharing life's wonderful experiences together.
Create the right foundations to build a strong and sturdy relationship that can overcome any challenges and obstacles thrown your way, one in which you both grow and develop together, bringing out the best in one another and feeling a mutual love, understanding, trust and respect for each other.
What would a true Soulmate Relationship be worth to you?
How far can you go when you have the right foundations to build on and the right support by your side?
YES, I'm READY! 
Looking forward to helping you in your journey to your dream, soulmate relationship!!!
Share the love and pass this onto anyone that may be interested.
Click Here to Reserve Your Spot