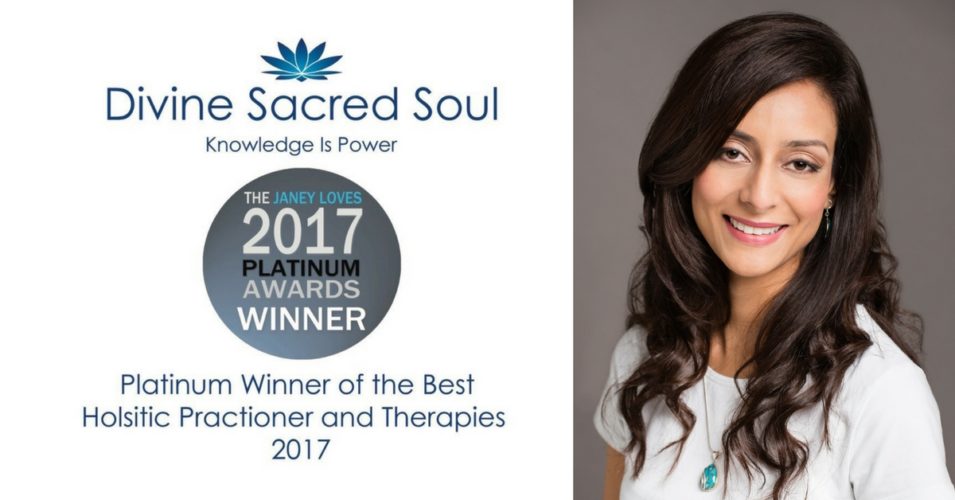 Raspreet Sagoo is a leading Intuitive Relationship Healer, Motivational Speaker, Spiritual Teacher and an award-winning Holistic Health Therapist.
With her background in Pharmacy and her experience in running and managing two businesses, Raspreet's therapy offers a unique blend of expertise, as she combines her medical experience, spiritual gifts and entrepreneurial knowledge.
Raspreet's life mission is to transform fear back into love and raise the vibration of the planet.  She is passionate to serve, inspire, and empower people to live their true potential, optimise their health and well-being, make soulmate connections in their relationships and live their life's purpose, whilst creating their dream soulmate relationship and lifestyle.
Many of her clients have improved their relationships and transformed their illness into wellness.  They have gone on to create a lifestyle that they love and enjoy, while opening up their own divine spiritual gifts to create a more fulfilled, joyful life, living their divine life purpose.
Raspreet has served many people through her own work as a Medical Intuitive, ThetaHealing® Practitioner and Instructor, Channel, Medium and Motivational Speaker.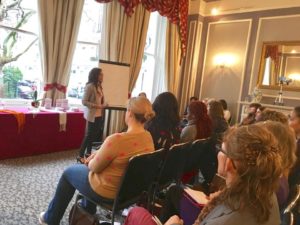 She is the Founder of Divine Sacred Soul, where she empowers people worldwide to use spiritual laws and energy healing to manifest the life and relationships of their dreams.
Raspreet was born in Kenya, but currently lives in London, England, with her husband, Satvinder and their beautiful, and gifted daughter, Jiya.
Book Raspreet as a speaker or  request an interview with Raspreet
Activate Your Inner Soulmate Attraction Magnet
The Key to Using Spiritual Laws to Manifest Your Dream Life
Health and Well-Being Mastery – Releasing Your Unconscious Blocks to Perfect Health
Resolving Past Pain, Hurt and Trauma to Heal Yourself
How to Deepen Your Connection And Develop a Soulmate Connection
Mastering the Art of Co-Creations to Achieve the Perfect Balance for YOU
Interview And Speaking Testimonials
"I hosted Raspreet Sagoo as a keynote speaker at one of my events on the topic of manifesting soul mates with ThetaHealing®.
Ras was a very well spoken and engaging speaker.
She was professional and has a great knowledge of the topic.
The audience learnt a lot, with many of them coming up to her afterwards."
"Ras is a bright light filled with so much wisdom.
She is able to clearly express her knowledge in a way that is both entertaining and enlightening.
After being at one her talks, I came away feeling uplifted and empowered to transform my life.
She is both confident and compassionate, and her beautiful smile warmed everyone is the audience.
What a lady!"
"Raspreet is a passionate medical intuitive, and her enthusiasm to inspire people shines as she presents.  
I recently booked her to speak at one of my events, Pitch Perfect to Network for Women.  Whilst on stage, she demonstrated a love, compassion and understanding towards the audiences' challenges and their personal needs.
Raspreet began as my client, and it was not long before I could clearly see her potential for speaking, which motivated me to open up the platform to her in front of a highly sought audience. She ceased the opportunity, took ownership of her position and worked alongside me to deliver an incredibly powerful workshop to empower women.
Raspreet was authentic, vulnerable and vibrant.  She beautifully brought in a mix of spirituality and science and explained it in a very simple and digestible way for the audience to understand.
I would highly recommend you to book Raspreet to speak at your event."
Book Raspreet to Speak At Your Event